《医学入门》记载:"人知百病生于气,而不知血为百病之始也。"
According to "Introduction to Medicine": People know that all diseases are born from qi, but not knowing that blood is the beginning of all diseases.
血液是人体生命活动的重要物质基础,它含有人体所需要的各种营养物质,对全身各脏腑组织起着营养作用。
Blood is an important substance for human life activities. It contains various nutrients needed by the human body and plays a nourishing effect on the organs and tissues of the body.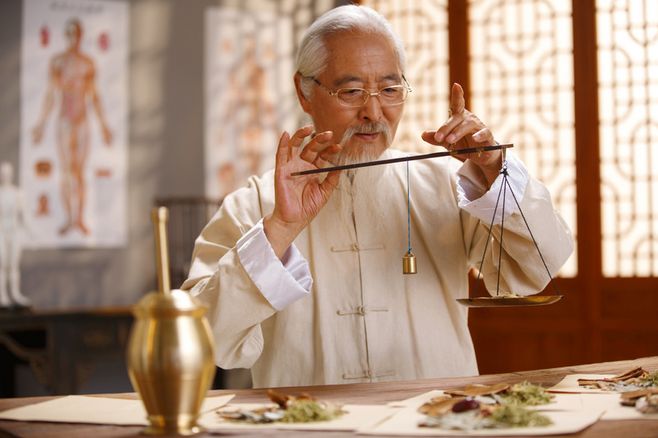 血虚贫血会导致头昏、耳鸣、头痛、失眠、多梦、记忆减退、注意力不集中、苍白、呼吸困难、消化不良、少尿、无尿、急性肾衰竭等多种症状。
Blood deficiency anemia can cause dizziness, tinnitus, headache, insomnia, dreaminess, memory loss, inattention, pallor, dyspnea, indigestion, oliguria, anuria, acute renal failure, and other symptoms.
补血能使脏腑组织得到血液的充分濡养,使脏腑组织的功能恢复正常。尤其是女人在"经、孕、产、乳"这些特殊生理活动时,是天底下最需要补血的。女人血不虚,气色自然好。
Enriching blood can make the viscera tissues be fully nourished by blood and restore the function of viscera tissues to normal. Especially when women are in the special physiological activities of "menstruation, pregnancy, childbirth and breastfeeding", they are most in need of blood supplementation. A woman can maintain a fresh complexion when the body has adequate blood flow.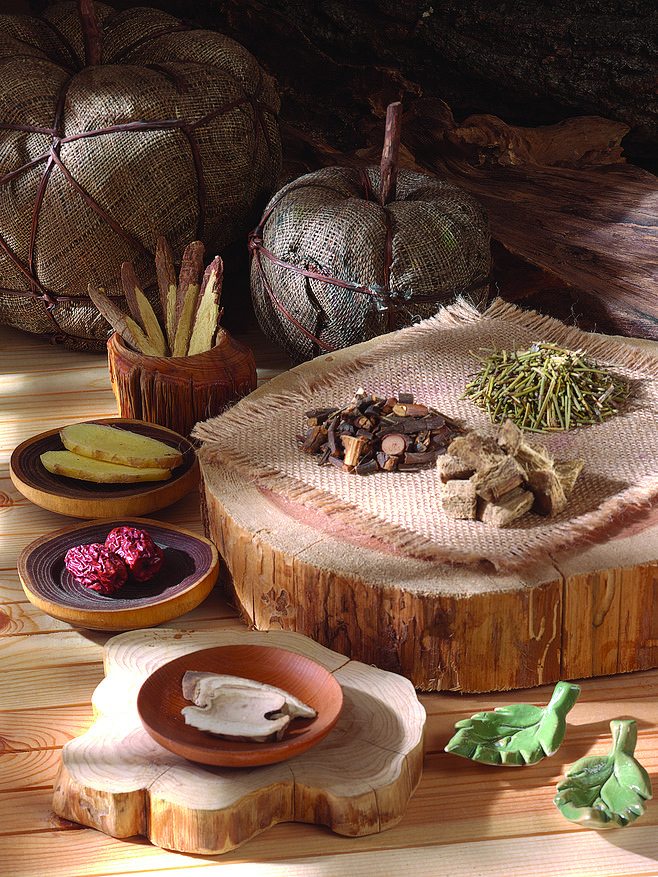 下面这三碗补血汤,经常喝其中的一种汤,能把失掉的血补回来,让你血不虚,身体暖,气色好!
The following three types of blood nourishing soup can be consumed often and can replenish the blood that you might have lost, so that your body can maintain warmth.
♦

  四物汤  
♦
Decoction of Four Herbs (Si Wu Decoction)
补血抗衰、"妇科第一方"
Replenishing blood and delay aging, best for gynecology
四物汤是中医补血、养血的经典方药,由当归、川芎、芍药、熟地四味药组成。在明代《医方考·调经用四物汤》及清初《济阴纲目·调经门》等书籍均有记载,被后世医家称为"妇科第一方"、"血证立法",调理一切血证是其所长。
Si Wu Decoction is a classic Traditional Chinese Medicine for nourishing and replenishing blood. It has been recorded in books such as "Examination of Medical Prescriptions – Si Wu Decoction for Tiaojing" in the Ming Dynasty and "Jiyin Gangmu – Tiaojingmen" in the early Qing Dynasty. It was called "best for gynecology" and "blood syndrome legislation" by later generations of physicians, regulating all blood syndromes is its strength.

当归:性温味甘、辛,具有补血和血,调经止痛,润燥滑肠,抗癌,防老,增强免疫力的功效;
Chinese Angelica: warm in nature, sweet in taste, pungent, has the effects of nourishing blood, regulating menstruation, and relieving pain, moisturizing dryness, and smoothing intestines, resist cancer, delay aging, and enhancing immunity.
川芎:川芎辛温香燥,走而不守,既能行散,上行可达巅顶;又入血分,下行可达血海,为血中之气药。能行气开郁,法风燥湿,活血止痛。常用于月经不调,闭经痛经,活血祛瘀等。
Szechwan Lovage Rhizome (Eu Yan San): The Eu Yan San is warm and dry in nature. It can promote qi, promote blood circulation, and relieve pain. It is often used for irregular menstruation, amenorrhea, dysmenorrhea, activating blood, and removing blood stasis, etc.
芍药:著名草本花卉,其根制成中药具有镇痉镇痛、散郁祛瘀、养血柔肝的药用价值。具有清热解暑、平肝明目,护肤养颜等功能。常饮可使气血充沛,容颜红润,并调节女性内分泌,除黄祛斑。
Paeoniae Alba (Bai Shao): A famous herbal flower. Its roots are made into Traditional Chinese Medicine with the medicinal value of antispasmodic and analgesic, dispersing depression and removing blood stasis, nourishing blood, and softening the liver. It has the functions of clearing heat, relieving heat, calming the liver, and improving eyesight, skin care and beauty. Drinking Bai Shao regularly can abundant qi and blood, face ruddy, and regulate female endocrine, and remove freckle.
熟地:味甘,性微温,至内外色黑油润,质地柔软粘腻,是一种上好中药材,具有补血养阴的功效,可用于血虚萎黄,眩晕,心悸失眠,月经不调,崩漏等症,亦可用于肾阴不足的潮热骨蒸、盗汗、遗精、消渴等症。
Radix Rehmanniae Preparata (Shu Di): Sweet, slightly warm in nature, dark and oily inside and out, soft and sticky in texture. It is a good Chinese medicinal material. It has the effect of nourishing blood and nourishing yin. It can be used for blood deficiency and chlorosis, dizziness, palpitations, insomnia, irregular menstruation, metrorrhagia. Can also be used for symptoms such as hot flashes and bone steaming, night sweats, nocturnal emission, and thirst due to insufficient kidney yin.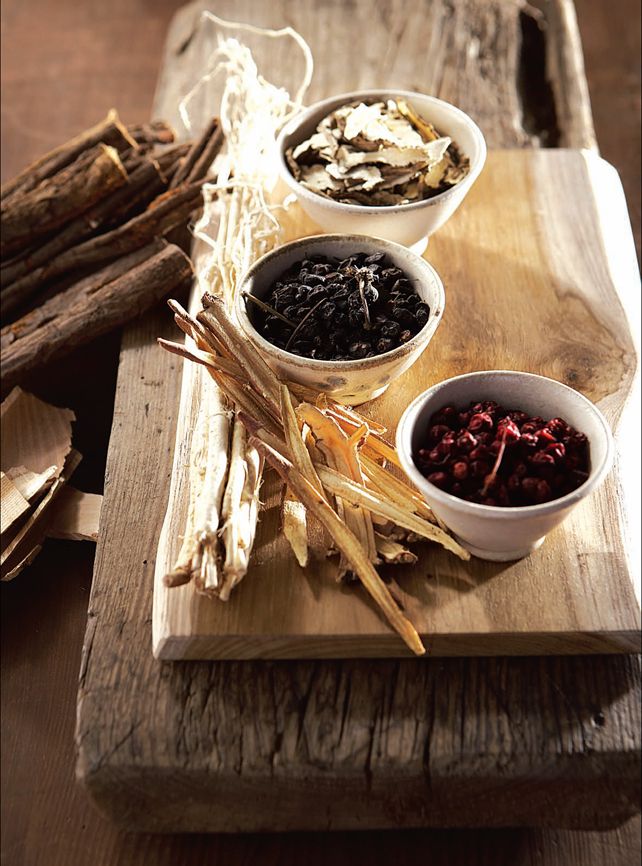 四药合用,补血而不滞血,调血而不伤血,可营血调和,有调经化瘀的功效。而且现代研究表明,四物汤可增加红细胞数目,提高血红蛋白含量,具有增强免疫功能、延缓衰老的作用。
With the combination of the four medicines, it can nourish blood without stagnating blood, regulate blood without hurting blood, can harmonize blood, and has the effect of regulating menstruation and removing blood stasis. Moreover, modern studies have shown that Si Wu Decoction can increase the number of red blood cells, increase the content of hemoglobin, and have the effects of enhancing immune function and delaying aging.
【方法】Cooking Method
四药各用10克,加水300毫升,沸腾后小火煎煮20~25分钟,浓缩到150毫升,每日一剂,早晚各服一次。亦可与鸡肉、羊肉炖食。
With 10 grams of each herbal medicine, add 300 ml of water, bring to boil, then boil 20 to 25 minutes on low heat, boil to concentrate 150 ml. Consume one dose per day, once in the morning and once in the evening. It can also be stewed with chicken and lamb.
【注意】体质热盛、脾虚没胃口的人慎用。
Note: People with high physical fitness, spleen deficiency and no appetite should use with caution.
♦  当归补血汤  ♦
Angelica Buxue Decoction
补气生血,气生则血生 
Replenish qi and produce blood
当归补血汤是一剂金元时代李东垣所创造的益气补血方剂,由黄芪和当归两味药以5:1的比分组成,具有促进造血、调节免疫功能、保护心脑血管等作用,多用于治劳倦内伤,气血虚,阳浮于外之虚热证。
Angelica Buxue Decoction is a prescription for invigorating qi and blood created by Li Dongyuan in the Jinyuan era. It is composed of two herbs of Radix Axtragali and Chinese Angelica at a ratio of 5:1. It has the effects of promoting hematopoiesis, regulating immune functions, and protecting cardiovascular and cerebrovascular. Yuzhi's syndrome of fatigue and internal injury, deficiency of qi and blood.

中医认为,气血一阳一阴,一动一静,一刚一柔,而且互为依存,相互转化,所以补气生血,是补血的本法,气生则血生。
Traditional Chinese Medicine practitioners believe that qi and blood have one yang and one yin, one movement and one static, one rigidity and the other softness, and they are mutually dependent and transform each other. Therefore, nourishing qi and producing blood is the method of nourishing blood, and qi produces blood.
现代医学研究表明,当归补血汤可用于多种原因所致之贫血等血液系统疾病,辅助治疗心律失常、创伤感染、血细胞减少、产后、崩漏失血等病症,必要的时候可以在医生的指导下使用此汤。
Modern medical research has shown that Angelica Buxue Decoction can be used for blood system diseases such as anemia caused by various reasons. It can assist in the treatment of arrhythmia, trauma infection, blood cell reduction, postpartum, uterine bleeding, and blood loss.
【方法】Cooking Method
可用黄芪30克、当归6克,用水600毫升煎至300毫升即成,可续水反复煮至味淡。此方中,补血的当归用量比补气的黄芪要少许多。
You can use 30 grams of Radix Axtragali and 6 grams of Chinese Angelica, decoct it in 600 ml of water boil to 300 ml. It can be boiled repeatedly until the taste is light. In this recipe, the amount of Chinese Angelica for nourishing blood is much less than that of Radix Axtragali for nourishing qi.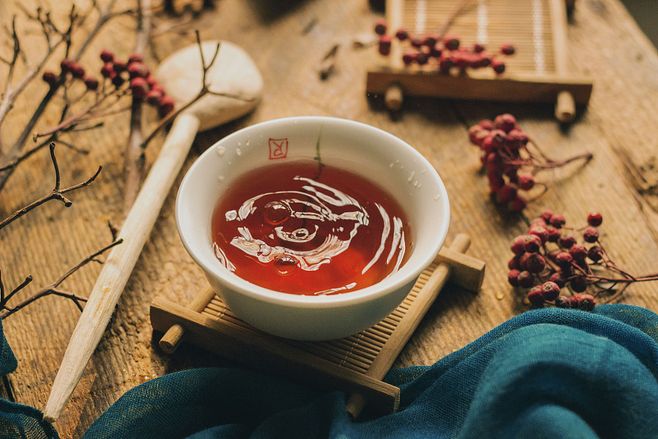 ♦  三红暖身汤  ♦
Triple Red Body Warming Soup
缓解手脚冰凉
Relieve cold hands and feet
很多女性都存在手脚冰凉的情况,从中医的观点来看,手脚容易冰冷、麻木,多属于气血的毛病,因为气虚、血虚所造成的血液运行不畅、血液量不足,需要补气补血。常喝由红豆、红糖、红枣一起煮成的"三红暖身汤",可改善这类体质。
Many women have cold hands and feet. From the Traditional Chinese Medicine perspective, hands and feet could easily get cold and numb. Majority of the time, cold hands and feet are due to qi deficiency and blood deficiency, blood is not running smoothly, and blood is insufficient, so they need to replenish qi and blood. Consuming the Triple Red Body Warming Soup made from red beans, brown sugar, and red dates can improve this type of physique.

红豆性平,富含铁质,有补血的作用;
Red beans are rich in iron, and have the effect of nourishing blood.
红糖性温入脾,益气补血,活血化瘀;
Brown sugar absorbed in spleen can replenishing qi and blood, promoting blood circulation, and removing blood stasis.
红枣味甘性温,补铁补血,提高身体耐寒能力。
Red dates are sweet and warm in nature, they can replenish iron and blood, improve the body's cold tolerance
【方法】 Cooking method
红豆250克,红枣15~20枚,红糖适量。红豆洗净挑出杂质,浸泡2小时;红枣洗净去核,一起放入锅中,加入600ml水,倒入红糖,大火煮开,沸腾半分钟,香味散出转小火焖至红豆熟烂即可。
250 grams of red beans, 15 – 20 pcs of red dates, appropriate amount of brown sugar. Wash the red beans, pick out the impurities, and soak for 2 hours; wash and remove the pits of the red dates, put red beans and red dates in the same pot, add 600 ml of water, pour brown sugar, boil on high heat, boil for half a minute, the aroma is released, turn heat to low and simmer until the red beans are thoroughly cooked and soften. Ready to serve!
【注意】三红汤含糖量较高,不适合有糖尿病的女性朋友喝,腹胀、体质燥热的人也不适合。
Note: Triple Red Body Warming Soup contains high sugar content, so it is not suitable for women with diabetes, nor for people with bloating and hot nature body.
女人是天底下最需要补血的,这三碗补血汤,补血补虚,让你血气充足,气色红润有光泽!每天一碗汤,轻松变美不是梦。



德成行(tsEMPORIUM.com)始于1979年,是美洲最大参茸药食商城,美洲第一滋补养生品牌。40多年来坚持为每位顾客提供物超所值的美国花旗参、冬虫夏草、金丝燕窝以及最全品类的中药和滋补品,让每个人都能轻松受益更健康的生活。
T S EMPORIUM ( www.tsEMPORIUM.com) – established in 1979, we are the largest purveyor of American Ginseng and Traditional Chinese Medicine in the Americas and the No. 1 Chinese nutritional goods brand in the Americas. Since 1979, we have insisted on providing every customer with "Excellent Value" for American Ginseng, Cordyceps, Golden Swiftlets' Nests, and the most comprehensive line of Traditional Chinese Medicine, so that everyone can easily benefit from a healthier life!
The above content is provided as general knowledge by T S EMPORIUM but with the articles comprehensively compiled from various reputable sources. We sincerely hope it is useful to you and you will continue to read these helpful contents from our emails and on our website.
赞 (

5

)