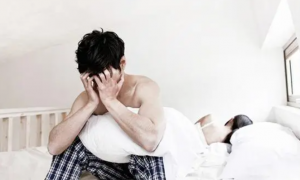 How to effectively regulate the deficiency of kidney?
中医认为肾为先天之本,元气之根,为水火之宅,寓真阴而涵真阳,是人一身。若是先天不足或后天饮食失养、劳累过度、房事不节、年老体弱等因素,导致肾阳不足、命门火衰,就会出现腰膝酸冷、精神不振,畏寒肢冷,阳痿遗精,大便稀溏,便频而清等数的情况,影响人体健康和正常的工作、生活。
Traditional Chinese Practitioners believe that the kidney is the foundation of the innate, the root of vitality, and contains the true yin and the true yang. If there are congenital or acquired factors such as lack of nourishment, overwork, sexual intercourse, old age, and frailty, etc., resulting in insufficient kidney, there will be soreness and cold in the waist and knees, lack of energy, chills in the limbs, impotence, and nocturnal emission. These situations affect human health and normal work and life.
长期以来,传统的中医中医在慢性病的治疗和身体调理方面具有独特的优势,它的安全性和有效性广受广大患者的信赖和好评。那么,究竟中医中药对于各种原因导致肾阳不足、命门火衰引起的诸如腰膝酸冷、精神不振,畏寒肢冷,阳痿遗精,大便稀溏,小便频数而清长等一系列不适症状有什么好的解决办法呢?今天就请德成行健康药师跟大家分享一则真实病例的中医治疗和处理建议,看看中医中药如何治疗解决肾阳不足、命门火衰亏虚导致诸多不适症状。
For a long time, Traditional Chinese Medicine has unique advantages in the treatment of chronic diseases and body conditioning, and its safety and effectiveness are widely trusted and praised by most patients. So, what are the effects of Traditional Chinese Medicine on a series of discomforts such as soreness and cold in the waist and knees, lack of energy, cold limbs, impotence and nocturnal emission, loose stools, frequent urination, etc. Today, TS Emporium Health Practitioner is going to share with us how TCM treats and solves many uncomfortable symptoms caused by deficiency of kidney yang and deficiency of vital fire.
德成行健康药师:我们知道,五脏之中肾主藏精,是人体一身阴阳之根;而腰为肾府,也是命门所在之处。无论是先天还是后天因素的影响,如果导致肾阳不足、命门火衰,人就会出现一系列身体问题。患者常年工作劳累加上房事不节,长此以往随着年龄的渐长,就出现了肾阳亏虚、肾精不足、命门火衰的情况,逐渐表现出腰酸乏力、畏寒、精力不济,夜尿频繁等一系列症状。由于肾阳不足影响到脾阳虚,因此患者也容易出现大便软烂易腹泻这样脾肾阳虚的症状表现。因此,对于患者来说,治疗和调理时不妨从温补肾阳、填精止遗的角度来入手。
We know that among the five viscera, the kidney controls the storage of essence and is the root of the yin and yang energy of the human body. Whether it is the influence of congenital or acquired factors, a series of physical problems will occur if the kidney is insufficient and weakened.
For patient who is tired from work all the year round and sexual intercourse is inappropriate. In the long run, as the age grows, there will be a deficiency of kidney yang, a deficiency of kidney essence, a series of symptoms such as frequent urination. Because deficiency of kidney yang affects spleen deficiency, patients are also prone to the symptoms of spleen and kidney such as loose stools and easy diarrhea. Therefore, for patients, the treatment and conditioning may be from the perspective of warming the kidney yang, filling the essence and stopping stagnation.
这里推荐患者可以试试选用中成药右归丸。中成药右归丸由熟地黄、附子、肉桂、山药、山萸肉、菟丝子、鹿角胶、枸杞、当归、杜仲等中药组成。其中中药附子、肉桂、鹿角胶温补肾阳,填精补髓;熟地黄、枸杞子、当归补肝肾养血;山萸肉、菟丝子补肾缩尿止遗;杜仲补肾壮筋骨;淮山健脾止泻。右归丸全方具有温补肾阳、填精止遗之功效,适用于肾阳不足、命门火衰、腰膝酸冷、精神不振、畏寒肢冷、阳痿遗精、大便溏薄、尿频而清等症的治疗,对于患者来说是十分对症的,建议不妨一试。
It is recommended that patients can try to use the proprietary Chinese medicine Yougui Pill. Traditional Chinese Medicine aconite, cinnamon, and antler gum warms the kidney and yang, fills the essence and nourishes the marrow; Rehmannia glutinosa, medlar, angelica nourishes the liver and kidney and nourishes blood; diarrhea. Yougui Wan has the functions of warming and tonifying kidney-yang, filling essence and stopping discharge. It is suitable for kidney-yang deficiency, soreness and coldness of waist and knees, lack of energy, aversion to cold and cold limbs, impotence and nocturnal emission, loose stools and frequent urination. The treatment of clear symptoms is very symptomatic for the patient, and it is recommended to give it a try.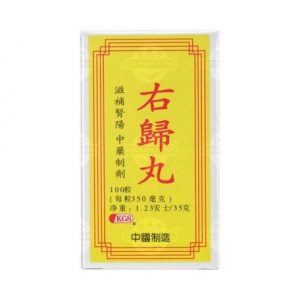 右归丸(ZHENHETANG Yanourish Remedy (You Gui Wan) Herbal Supplement)
当然患者也可以选择通过中药汤剂来治疗,比如可以在辩证的基础上试试用杜仲15克、淫羊藿10克、巴戟天10克、肉桂5克、山萸肉15克、菟丝子15克、山药15克、枸杞15克、怀牛膝15克、甘草5克、白术10克、党参10克,上药水煎服,每日一剂。当然,这里由于不是面诊,中药汤剂处方仅供参考,如需用药,必须由专业中医师望闻问切后,遵医嘱服用,确保安全有效。
Patients can also choose to be treated with Traditional Chinese Medicine decoction. On the basis of dialectics, you can try 15g of Eucommia ulmoides, 10g of Epimedium, 10g of Morinda officinalis, 5g of cinnamon, 15g of dogwood meat, 15g of dodder, 15g of Chinese yam, 15g of wolfberry, 15g of Achyranthes, 5g of licorice, 10g of Atractylodes, and 10g of Codonopsis, one dose a day. Of course, since this is not a face-to-face consultation, the prescription of Traditional Chinese Medicine decoction is for reference only.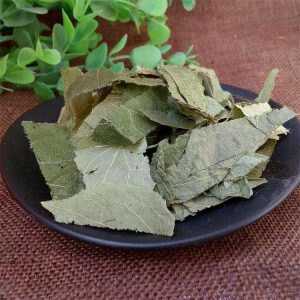 淫羊藿(TAK SHING HONG Epimedium brevicornu Maxim)
https://www.tsemporium.com/zh_cn/xproduct/index/index/s/640769087241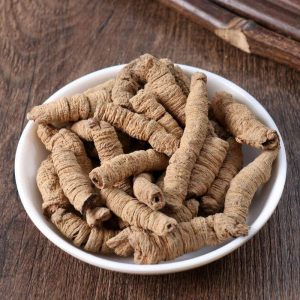 巴戟天(TAK SHING HONG Radix Morinda Officinalis Enucleated)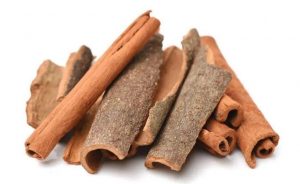 肉桂(TAK SHING HONG Dried Cinamon Bark (Cinnamon Bark)
在开始使用任何药物或膳食补充剂之前,请务必咨询医生。
Always consult a physician before you start using any dietary or herbal supplements.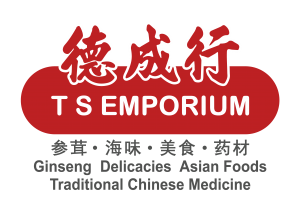 德成行(tsEMPORIUM.com)始于1979年,是美洲最大的中药,花旗参,海味山珍和滋补品供应商,美洲第一滋补养生品牌。43年来坚持为每位顾客提供物超所值的美国花旗参、冬虫夏草、金丝燕窝以及最全品类的中药和滋补品,让每个人都能轻松受益更健康的生活。
T S EMPORIUM (www.tsEMPORIUM.com) – established in 1979, we are the largest provider of Traditional Chinese Medicine, American Ginseng, & Asian Delicacies in the Americas. For 43 years, we have insisted on providing every customer with "Excellent Value" for American Ginseng, Cordyceps, Golden Swiftlets' Nests, and the most comprehensive line of Traditional Chinese Medicine, so that everyone can easily benefit from a healthier life!
方便广大客户寻医问诊,德成行推出线上"德健康"栏目,邀请专业中医师,定期为真实案例提供在线问诊或咨询专业意见,详情请关注德成行公众号。
For medical consultations, T S EMPORIUM has launched an online "TSE Health" column, inviting Traditional Chinese Medicine practitioners to regularly provide online consultations, or consulting professional opinions for real cases. For detailed, please follow T S EMPORIUM official account.
赞 (

7

)