花胶(鱼胶/鱼肚),富含胶原质,在美容的同时,也迅速补充您的精力。
Fish Maw is rich in collagen, quickly replenishes your energy while maintaining beauty.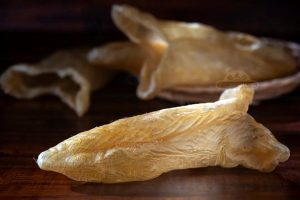 德成行花胶↑↑↑
配以健脾补元的淮山药、润肺润燥、养阴生津的玉竹,补血调胃的蜜枣。还有可以美白健脾、利水消肿的薏苡仁。可以说是美容养颜、滋补身体的极佳配伍汤料。
It is matched with Chinese yam for invigorating the spleen and nourishing the vitality, Yuzhu (Polygonatum Odoratum) for moisturizing the lungs and moistening dryness, nourishing yin and promoting body fluid, and dates for nourishing blood and regulating the stomach.
There is also Coix Seed, which can whiten skin and strengthen the spleen and reduce swelling. It can be said to be an excellent compatibility soup for beauty and nourishing the body.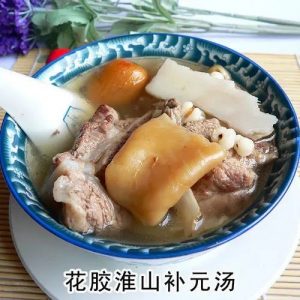 花胶煲融后,胶原质融入汤中,糯糯的感觉绝对入喉即化,带给您极佳的口感。一家大小都爱喝的好汤。
After the Fish Maw is melted, the collagen melts into the soup, and the glutinous feeling melts in your throat, giving you an excellent taste. Great soup that the whole family loves to eat.
花胶淮山补元汤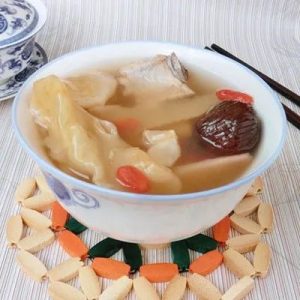 / 材料 /
花胶,淮山药,玉竹,蜜枣,薏米,枸杞随意,姜适量
/ Ingredients/
Fish Maw, Chinese Yam, Polygonatum, Candied Dates, Barley, Lycium Barbarum, Ginger
/ 做法 /
1. 将排骨剁成小块,飞水待用。(飞水:把材料用清水烧开3-5分钟,烧开后,把水倒掉。用清水再次冲洗干净待用。主要是为了去除材料的腥味和血水)
2. 花胶提前用清水淹泡20分钟,可以放入几片姜在清水里面以去除腥味。
/ Steps/
1. Prepare and chop the pork ribs into small pieces and set aside. (Boil the pork chop with boiling wate, after 3-5 boiling, pour out the water. Rinse again with clean water for later use. Mainly to remove the fishy smell and bloody water of the material)
2. Soak the Fish Maw in water for 20 minutes in advance, you can put a few slices of ginger in the water to remove the fishy smell.
花胶泡发最佳时间:一般要根据鱼胶的厚度,泡的目的是为了更好切。泡的时间以:能把花胶/鱼胶掰开,内外洗干净,切得动就可以了,泡的时间以这2点为准。有的半小时,有的1~2个小时,有的可能会更长时间。
The best time for foaming fish maw: Generally, it depends on the thickness of the Fish Maw, and the purpose of foaming is to cut it better. The soaking time is as follows: the Fish Maw can be broken apart, the inside and outside are cleaned, and the cutting can be done. The soaking time is subject to these two points. Some half an hour, some 1-2 hours, some may be longer.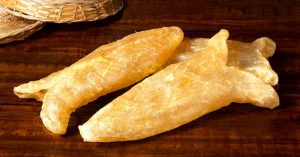 德成行花胶↑↑↑
/ 小贴士 /
这款汤献给爱美的MM,再也不用担心皮肤老化的问题。煲給老人家喝,更能健脾补胃,补中益气,抗衰老。小孩子更能健脾养胃,促进消化。
花胶虽好但也不是每个人人都适合食用,有一部分人注意不能食用花胶,如:体质偏热、肺炎跟肺功能不好、高血脂、高血压、感冒、服药的情况下最好不要食用。
This soup is dedicated to the beauty-loving ladies, and no longer have to worry about the problem of skin aging. For elderly, can better strengthen the spleen and stomach, invigorate the middle and replenish qi, and resist aging. Children also can strengthen the spleen and stomach and promote digestion.
Although Fish Maw is good, it is not suitable for everyone. Some people pay attention not to eat Fish Maw, such as: Pneumonia and poor lung function, high blood fat, high blood pressure, cold, and under any medication drugs. Do not eat.
本文推荐产品:
德成行 淮山    TAK SHING HONG Radix Dioscorea
德成行 玉竹片 TAK SHING HONG Polygonatum Odoratum Slice
德成行 蜜枣 TAK SHING HONG Dried Sweet Dates
德成行 生薏米 TAK SHING HONG Dried Pearl Barley
德成行 枸杞 TAK SHING HONG Goji Berries
在开始使用任何药物或膳食补充剂之前,请务必咨询医生。
Always consult a physician before you start using any dietary or herbal supplements.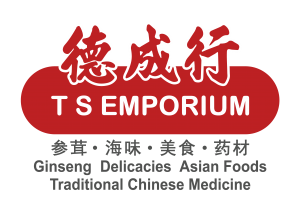 德成行(tsEMPORIUM.com)始于1979年,是美洲最大的中药,花旗参,海味山珍和滋补品供应商,美洲第一滋补养生品牌。43年来坚持为每位顾客提供物超所值的美国花旗参、冬虫夏草、金丝燕窝以及最全品类的中药和滋补品,让每个人都能轻松受益更健康的生活。 T S EMPORIUM (www.tsEMPORIUM.com) – established in 1979, we are the largest provider of Traditional Chinese Medicine, American Ginseng, & Asian Delicacies in the Americas. For 43 years, we have insisted on providing every customer with "Excellent Value" for American Ginseng, Cordyceps, Golden Swiftlets' Nests, and the most comprehensive line of Traditional Chinese Medicine, so that everyone can easily benefit from a healthier life!
方便广大客户寻医问诊,德成行推出线上"德健康"栏目,邀请专业中医师,定期为真实案例提供在线问诊或咨询专业意见,详情请关注德成行公众号。
For medical consultations, T S EMPORIUM has launched an online "TSE Health" column, inviting Traditional Chinese Medicine practitioners to regularly provide online consultations, or consulting professional opinions for real cases. For detailed, please follow T S EMPORIUM official account.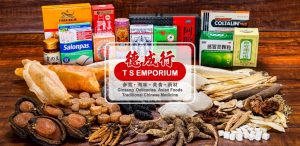 赞 (

11

)