长白发全因虚,中医教你从白发位置对症调理!
How To Treat Symptoms of Growing Grey Hair from TCM Perspective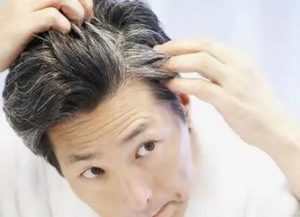 人为什么会长白发?
Why do people grow gray hair?
首先,决定头发颜色的是头发中色素颗粒的多少,后者与发根乳头色素细胞的发育生长情况有关。头发由黑变白,一般是毛发的色素细胞功能衰退,当衰退到完全不能产生色素颗粒时,头发就完全变白了。
First of all, what determines the hair color is the number of pigment particles in the hair, which is related to the development and growth of the hair root papilla pigment cells. When hair turns from black to white, it is generally the pigment cell function decline of hair. When it declines to completely unable to produce pigment particles, the hair turns white completely.
从中医理论来说,无论什么原因导致的白发,都是由"虚"造成的,即便是所谓血热引起的少白头,本质也是体内肝血肾精耗散引起的。发为血之余,又发表于肾,所以说肾其华在发,当心肾不交(失眠、神经衰弱)时,或先天禀赋不足,或思虑过度耗伤精血,或担惊受怕伤肾精时,头发都会变白。正常情况下,40岁后都会长白发。
From the theory of Traditional Chinese Medicine, no matter what the reason is, the gray hair is caused by "deficiency". Even the so-called gray hair caused by blood heat is essentially caused by the dissipation of liver blood and kidney essence in the body. Under normal circumstances, gray hair will grow after the age of 40.
但如果突然一段时间内头发变白,多是由于体内的气机紊乱造成的,这时针对病因采取治疗,往往白发能重新变黑。现代医学认为,忧思过度、恐慌、惊吓和精神过度疲劳等状况都会使供应毛发营养的血管痉挛,使分泌黑色素的功能发生障碍,从而导致白发产生。比如在人们的生活当中常常遇到这种情况,当事业不顺、家人去世、遭遇大病等时,就会在短时间内长出许多白头发,甚至会短期内头发全部变白。这其实都是由于情志的影响造成的。情志抑郁或者忧思过度,都会导致肝郁气滞,使气血运行失和,导致血不能养毛发而变白。这类人通常还伴有口干咽燥、消化不良、胸闷腹胀等,尤以压力较大的中年人最为常见。
However, if the hair suddenly turns gray within a period of time, it is mostly caused by the disorder of Qi in the body. At this time, if the cause is treated, the white hair will often turn black again. Modern medical theory believes that excessive worry, panic, fright and mental fatigue will cause the blood vessels that supply hair nutrition to spasm, hinder the function of secreting melanin, and lead to gray hair. This is actually caused by the influence of emotions. Emotional depression or excessive worry will lead to stagnation of liver Qi and stagnation of Qi and blood, which will cause the blood to fail to nourish the hair and turn white. Such people are usually accompanied by dry mouth and throat, indigestion, chest tightness and abdominal distension, etc., especially among middle-aged people with high pressure.
01、前额白发 | 脾胃失调
Grey hair on forehead | Spleen-stomach disorder
前额对应五脏六腑中的脾胃,前额生出白发的人群,需要调理脾胃。
The forehead corresponds to the spleen and stomach in the internal organs.
病征:脾胃不好的人常常会出现腹胀、腹痛、胃酸,口淡不渴、四肢不温、大便稀溏等症状。脾胃虚寒的人还经常伴有口臭、食欲过旺,或四肢浮肿、畏寒喜暖、小便清长或不利等症状。
Symptoms: People with spleen and stomach deficiency are often accompanied by symptoms such as bad breath, excessive appetite, or edema of the limbs, chills and warmth, clear and long or unfavorable urine.
缓解【前额白发】的食补养生法:
Food tonic and health regimen to alleviate 【forehead white hair】:
脾胃虚寒的患者可以每隔三五日煲一锅"姜丝粥"进行调理。
Patients with spleen and stomach deficiency can cook a pot of "ginger porridge" every three to five days for conditioning.
医理:鲜姜性热,味辛,具有散寒发汗、温胃镇痛、杀菌抗炎的功效,用它治疗虚寒型胃炎、溃疡型胃炎都有不错的疗效。
Medical theory: Fresh ginger is hot in nature and pungent in taste. It has the effects of dispelling cold and sweating, warming stomach and analgesia, sterilizing and anti-inflammatory, and it has good curative effect on treating deficiency-cold gastritis and ulcer gastritis.
原料:鲜姜3g、粳米60g
Raw material: fresh ginger 3g, japonica rice 60g
做法:正常煲粥的时候,将鲜姜切丝,和粳米一起下锅煮烂即可。
Method: When cooking porridge normally, shred the fresh ginger, put it in the pot and boil it with the japonica rice.
食用建议:每天早饭、晚饭都可以以此来代替主食。每餐可趁热喝1-2小碗,也可依据个人口味撒一些芝麻或盐。
Suggestion: It can be used as a main course for breakfast and dinner. You can drink 1-2 small bowls for each meal while hot; sprinkle some sesame seeds or salt according to your preference.
02、两鬓斑白 | 肝火旺盛
Gray Hair on Temples | Exuberant Liver Heat
两鬓对应五脏六腑中的肝胆,两鬓处生出白发的人群,需要调理肝脏。
The temples correspond to the liver and gallbladder in the internal organs.
病征:肝胆火偏旺盛的人相对更容易生闷气、脾气暴躁。常伴有口干、口苦、舌燥,眼睛酸涩等,这是由肝胆火旺引起,进而致使脾胃受伤。
Symptoms: People with heated liver and gallbladder are relatively more prone to sulk and short-tempered. It is often accompanied by dry mouth, bitter mouth, dry tongue, sore eyes, etc. This is caused by excessive fire in the liver and gallbladder, which in turn leads to injury to the spleen and stomach.
缓解【两鬓斑白】的食补养生法:肝火旺盛的患者,吃饭时主要以清淡为准,可以多食用八宝粥、莲子粥、莲子白木耳粥等。平日也可以多饮用莲子心茶、玫瑰花茶、山楂茶等。如果患者感觉口苦、口干严重,可多吃莲子心和苦瓜。
Food tonic and health regimen for alleviating 【Grey temples】: Patients with exuberant liver fire should mainly eat light meals, and they can eat more eight-treasure porridge, lotus seed porridge, lotus seed white fungus porridge, etc.. Also, we can drink more lotus seed tea, rose tea, hawthorn tea in our normal days.
肝火旺盛的人通常情绪也会受到影响,所以两鬓长有白发的人群需要保持愉悦的心情,最好能进行一些增加生活情绪娱乐活动。
03、后脑勺白发 | 气不足
Grey hair at the back of the head | Insufficient Kidney Qi
后脑勺对应五脏六腑中的膀胱经。后脑勺处生长白发的人群,需要调理肾脏。
The back of the head corresponds to the bladder meridian in the internal organs.
病征:膀胱经虚弱的患者常伴有尿频、遗尿或尿失禁、小便不畅等症状。因为膀胱的主要功能是贮尿和排尿,而膀胱的排尿功能和肾气的盛衰有密切关系,所以,这类患者不宜憋尿。
Symptoms: Patients with weak bladder meridian are often accompanied by symptoms such as frequent urination, enuresis or urinary incontinence, and poor urination. Because the main function of the bladder is to store and urinate, and the urination function of the bladder is closely related to the ups and downs of kidney qi, so these patients should not hold back their urine.
缓解【后脑勺白发】的食补养生法:肾气不足的患者,平日可以多食用核桃、地瓜、鸭肉、山药和桑椹干等食材,可以帮助身体补肾益气。
Food tonic and health regimen to relieve【white hair on the back of the head】:
Patients with insufficient kidney qi can eat more ingredients such as walnuts, sweet potatoes, duck meat, yam, and dried mulberries which can help the body to nourish the kidney and qi.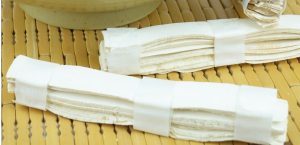 喜欢喝汤的患者也可以搭配姜、蜂蜜、牛奶、枸杞等食材,做成汤食用,能够帮助人体改善血液循环,并且调理肠胃。
Patients who enjoy eating soup, can also mix with ginger, honey, milk, wolfberry and other ingredients, which can help the body improve blood circulation and regulate the stomach.
在开始使用任何药物或膳食补充剂之前,请务必咨询医生。
Always consult a physician before you start using any dietary or herbal supplements.
德成行(tsEMPORIUM.com)始于1979年,是美洲最大的中药,花旗参,海味山珍和滋补品供应商,美洲第一滋补养生品牌。43年来坚持为每位顾客提供物超所值的美国花旗参、冬虫夏草、金丝燕窝以及最全品类的中药和滋补品,让每个人都能轻松受益更健康的生活。
T S EMPORIUM (www.tsEMPORIUM.com) – established in 1979, we are the largest provider of Traditional Chinese Medicine, American Ginseng, & Asian Delicacies in the Americas. For 43 years, we have insisted on providing every customer with "Excellent Value" for American Ginseng, Cordyceps, Golden Swiftlets' Nests, and the most comprehensive line of Traditional Chinese Medicine, so that everyone can easily benefit from a healthier life!
方便广大客户寻医问诊,德成行推出线上"德健康"栏目,邀请专业中医师,定期为真实案例提供在线问诊或咨询专业意见,详情请关注德成行公众号。
For medical consultations, T S EMPORIUM has launched an online "TSE Health" column, inviting Traditional Chinese Medicine practitioners to regularly provide online consultations, or consulting professional opinions for real cases. For detailed, please follow T S EMPORIUM official account.
赞 (

15

)