清明养生小常识之养生注意事项 Qingming Health Tips
清明时节,天清地明,天气渐暖。清明,不仅与扫墓习俗有关,还是一个重要的养生节气。清明前后这段时间里,我们该如何养生,才能达到强身健体、防病长寿的效果呢?
"就中医养生来讲,清明是一个尤为重要的节气。"中医认为人应四时,春季万物生长,机体也是如此。
Qingming is not only related to the custom of sweeping graves, but also an important solar term for health. During the period before and after the Qingming Festival, how should we maintain health so that we can achieve the effect of strengthening our body, preventing diseases and longevity?
"As far as Traditional Chinese Medicine health care is concerned, Qingming is a particularly important Solar Term." Traditional Chinese Medicine informs that human being should live in flow with four seasons, and all things grow in spring, and so does the body.
从中医来说,吐纳调息法对人体阳气有益。因此,建议大家穿着宽松衣服多到空气清新之处,比如公园、广场、树林、山坡等地慢走、打拳、做操,尽量多活动,使阳气增长有路。
而立春之后,体内肝气随着春日渐深而愈盛,在清明之际达到最旺。常言道过犹不及,如果肝气过旺,会对脾胃产生不良影响,妨碍食物正常消化吸收,还可造成情绪失调、气血运行不畅,从而引发各种疾病。
From the perspective of Traditional Chinese Medicine, breathing methods are beneficial to the yang energy of the human body. Therefore, it is recommended that everyone wear loose clothes and go to places where the air is fresh, such as walking slowly, boxing, and doing exercises in parks, woods, hillsides, etc.
After the beginning of Spring, the liver qi in the body becomes more and more exuberant with the deepening of Spring, and it is most exuberant at the time of Qingming. As the saying goes, If the liver qi is too strong, it will have a bad effect on the spleen and stomach, affecting the normal digestion and absorption of food, and also cause emotional disorders and poor blood flow, which will lead to various diseases.
在清明时节,凡是耗损或阻碍阳气的情况都应该避免。"阳气"升发是指脾胃的运动收缩,因此人们春季的食欲通常比较好,不过要注意饮食适度,保护脾胃的正常功能。"
这段时间是高血压病和呼吸系统疾病的高发期,要予以重视。
During the Qingming season, anything that depletes or hinders the yang energy should be avoided. The rise of "yang qi" refers to the movement and contraction of the spleen and stomach, so people's appetite in spring is usually better, but they should pay attention to eating moderately to protect the normal function of the spleen and stomach. "
This period is a period of high incidence of hypertension and respiratory diseases, which should be paid attention to.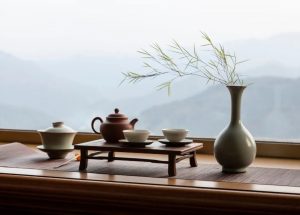 清明养生小常识之清明节气饮食禁忌
Dietary taboos during the Qingming festival
●热性体质人"发"物不易多吃——笋
竹笋含有难溶性草酸钙,尿道、肾、胆结石患者不宜多食。笋含有较多的粗纤维素,对于胃肠疾病患者及肝硬化等患者可能是致病因素,容易造成胃出血、肝病加重等。
●Bamboo Shoots
Bamboo shoots contain insoluble calcium oxalate, and patients with urethra, kidney and gallstones should not eat more. Bamboo shoots contain a lot of crude cellulose, which may be a pathogenic factor for patients with gastrointestinal diseases and liver cirrhosis, which is easy to cause gastric bleeding and aggravation of liver disease.
●热性体质人"发"物不易多吃——鸡
肝火旺别吃公鸡肉。"动风升阳性发物"指易引动肝风,易升气升阳的发物,这些发物多为热性阳性食品,如猪头肉、公鸡肉、鹅肉等,高血压、肝阳上亢、头风痛及癫痫病人不宜食。
●Chicken
Avoid eating too many roosters if your liver fire is too strong. Refers to stimulating food that are easy to arouse the liver wind and raise qi and raise yang. These stimulating foods are mostly heat-positive foods, such as pork head meat, rooster meat, goose meat, etc. Hyperactivity, headache, and epilepsy patients should avoid eating.
●多食可柔肝养肺的食物——荠菜
据《本草纲目》载,"荠菜味甘、性平,入心肺肝经,具利尿、明目、和肝、强筋健骨、降压、消炎之功";《名医别录》载"主利肝气,和中";《日用本草》载"凉肝明目";荠菜高纤维、低热量,还有减肥、润肤、美容的功效。
● Soften the liver and nourish the lungs – shepherd's purse
According to the "Compendium of Materia Medica", "Shepherd's purse is sweet in taste, flat in nature, enters the heart, lung and liver meridians, has diuretic, eyesight, and liver, strengthens muscles and bones, lowers blood pressure, and reduces inflammation." Beneficial liver qi, and neutralization"; "Daily Materia Medica" contains "cooling the liver and improving eyesight"; shepherd's purse is high in fiber, low in calories, and has the effects of weight loss, moisturizing and beauty.
●多食可利五脏、通血脉的食物——菠菜
菠菜为春天应时蔬菜,具有滋阴润燥、舒肝养血等作用,对春季因肝阴不足所致的高血压、头晕、糖尿病、贫血等都有较好的辅助治疗作用。哈佛大学的另一项研究发现:每周吃2―4次菠菜的中老年人,可降低患视网膜退化的危险。贫血者可取菠菜100克煮汤;视力模糊者可取鲜菠菜、羊肝各500克,将水烧沸后入羊肝,稍滚后下菠菜,并加适量盐、麻油、味精,熟后即可食用。
●Benefit the five internal organs and the blood vessels – spinach
Spinach has the functions of nourishing yin and moistening dryness, soothing liver, and nourishing blood, etc. It has a good auxiliary treatment effect on hypertension, dizziness, diabetes, and anemia caused by insufficient liver yin in spring. Another study from Harvard University found that middle-aged and elderly people who eat spinach 2-4 times a week can reduce the risk of retinal degeneration. Anemia can take 100 grams of spinach to make soup; people with blurred vision can take 500 grams of fresh spinach and mutton liver, boil the water, add the mutton liver, add spinach after a little rolling, and cook with appropriate amount of salt, sesame oil, monosodium glutamate.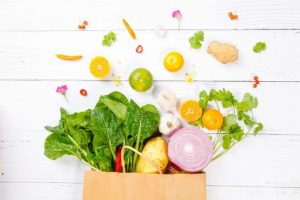 清明养生小常识之清明节气饮食指南 Diet Guide for Qingming Solar Terms
●适合清明前后吃的蔬菜
春菜:以其性甘苦寒而涩肠止血、健脾理气而助消化,有利于肝气和脾气的升发疏泄。
春韭:即春天的韭菜,其性温升发,是春天补药,可增加人体胃肠蠕动,起着血管清道夫作用,以其补益肝肾而增加人体抵抗力作用,但对于"热身"或有积火、痰湿者不宜吃用。
枸杞菜:与猪肝瘦肉共用为汤品,可以清肝明目,有利于解郁肝气。
Vegetables before and after Qingming
Spring Cuisine: It is sweet, bitter, cold, and astringent to stop bleeding, invigorate the spleen and regulate qi, and help digestion, which is beneficial to the promotion of liver qi and spleen qi.
Spring Chives: that is, chives in spring, a spring tonic. It can increase human gastrointestinal motility, play the role of blood vessel scavenger, and increase the body's resistance by nourishing the liver and kidney, but for people with accumulated fire and phlegm should not take it too often.
Lycium Barbarum dish: Cooked with pork liver and lean meat as soup, it can clear the liver and improve eyesight, which is beneficial to relieve stagnation of liver qi
●适合清明前后吃的水果
枇杷果:性凉味甘酸,可润肺、止渴、下气,适用于痰多咳嗽或一般保健之用。
桑堪:含有7种维生素和葡萄糖及人体需要的16种氨基酸,性味甘寒无毒,功能补肝、益肾、息风、滋液。除生食外,有的还喜欢加糖或蜜熬膏,浸酒等食用。
Fruits before and after Qingming
Loquat Fruit: Cool in nature, sweet and sour, it can moisten the lungs, quench thirst, and relieve qi. It is suitable for cough with excessive phlegm or general health care.
Sangkan: Contains 7 kinds of vitamins, glucose and 16 kinds of amino acids needed by the human body. In addition, some people also like to add sugar or honey to make paste, soak in wine, etc.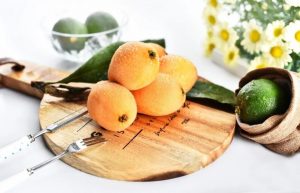 ●适合清明养生的药膳
扁豆粥:即白扁豆60克,浸泡2小时;粳米150克煮粥。
枸杞银耳羹:枸杞、银耳(即白木耳)各10克、山药15克,加水煮烂后加入冰糖30克,鸡昼清两个,最后撒入鲜菊花3克左右。
钱葱萝卜汁:钱葱与萝卜汁各250克,分别洗净榨汁食用。
Medicinal diet for Qingming health
Lycium barbarum and white fungus soup: 10g each of wolfberry, white fungus (white fungus), 15g of yam, add water to boil, add 30g of rock sugar, two chicken days, and finally sprinkle about 3g of fresh chrysanthemum.
Water chestnut radish juice: 250g each of water chestnut and radish juice, wash and blend into juice.
●适合清明养生的茶水
黄芩茶
做法:黄芩6克,绿茶3克,将黄芩用200毫升水煮沸,然后用它来冲泡绿茶,5~10分钟后即可饮用。
功效:具有清热燥湿、泻肺火、解毒、利尿、降压、镇静等功效。
桂圆红枣茶
做法:桂圆红枣各5颗,用沸水冲泡,最好将红枣划开。
功效:具有补心脾、益气血、安神、润肺等功效,主治倦怠无力、失眠健忘。
●Tea for Qingming health preservation
Scutellaria Tea
Direction: 6g of Scutellaria baicalensis, 3g of green tea, boil Scutellaria baicalensis with 200 ml of water, then use it to brew green tea, and drink it after 5 to 10 minutes.
Efficacy: It has the functions of clearing away heat and dampness, purging lung fire, detoxification, diuresis, lowering blood pressure and sedation.
Longan Jujube Tea
Direction: 5 longan and red dates for each, brew with boiling water.
Efficacy: It has the functions of nourishing the heart and spleen, nourishing qi and blood, soothing the nerves, moistening the lungs, etc.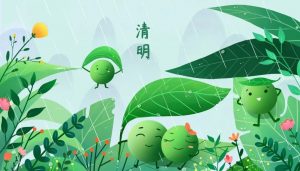 ——————————————-
在开始使用任何药物或膳食补充剂之前,请务必咨询医生。
Always consult a physician before using any dietary or herbal supplements.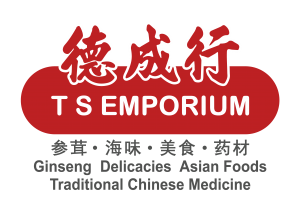 德成行(tsEMPORIUM.com)始于1979年,是美洲最大参茸药食商城,美洲第一滋补养生品牌。40多年来坚持为每位顾客提供物超所值的美国花旗参、冬虫夏草、金丝燕窝以及最全品类的中药和滋补品,让每个人都能轻松受益更健康的生活。
T S EMPORIUM (?www.tsEMPORIUM.com) – established in 1979, we are the largest purveyor of American Ginseng and Traditional Chinese Medicine in the Americas and the No. 1 Chinese nutritional goods brand in the Americas. Since 1979, we have insisted on providing every customer with "Excellent Value" for American Ginseng, Cordyceps, Golden Swiftlets' Nests, and the most comprehensive line of Traditional Chinese Medicine, so that everyone can easily benefit from a healthier life!
赞 (

4

)