相关信息:男性,年龄55岁,体重介乎于61-70kg之间。大便干硬,晚睡,不喝酒,有抽烟习惯。
Related information: Male, 55 years old, weights between 135 ~ 155 lbs. Dry and hard stools, sleep late, do not drink alcohol, smoker.
我昨晚和朋友聚餐后,半夜突发左脚拇指红肿疼痛难忍,最近这次体检时尿酸偏高,是痛风。这次是第一次这样痛,该如何治疗?
After having dinner with my friends one evening, my left big toe suddenly swelled, and I experienced pain throughout the night. The uric acid level was high during the recent physical examination. This is the first time I have experience such pain. Is it gout? How do I treat it?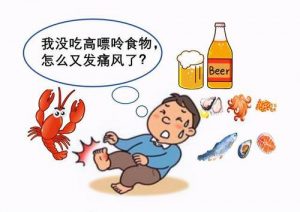 经历过痛风的人,这个体会绝对是深入灵魂的,那种难以言语的痛,令人坐立不安,寸步难行。
The experience of gout goes deep into the soul, the pain is unspeakable, causing people restless and unable to move around.
更可怕的是,反复发作的痛风还可能会引起慢性痛风性关节炎、关节畸形、尿酸性结石、痛风性肾病等问题,甚至引起器官和系统的功能障碍,严重影响患者生活和工作。
What's more frightening is that recurrence gout may also cause chronic gouty arthritis, joint deformities, uric acid stones, gouty nephropathy, and other problems, and even cause organ and system dysfunction, which seriously affects patients' lives.
那么要如何治疗呢?So, how to treat gout?
下面就请专业中医师杨医生来给大家分享一下真实病例的处理建议。
杨医生:
痛风是一组嘌呤代谢紊乱性异种基因病。由于尿酸盐晶体存积在关节周围、关节内和皮肤中,引起高尿酸血症、关节炎和痛风结节。原发性痛风的高尿酸血症与尿酸过量产生,或肾脏排泄减少有关,而在继发性痛风,它是由于嘌呤生物合成增加,随之而来尿酸过量产生,目前已知后者是下列疾病的并发症:慢性白血病、髓性增生病、真性红细胞增多症及广泛的寻常型银屑病。
Gout is a group of heterogeneous genetic diseases with disordered purine metabolism. Because the urate crystals accumulate around the joints, in the joints and in the skin, it causes hyperuricemia, arthritis and gout nodules. Hyperuricemia in primary gout is related to overproduction of uric acid or decreased renal excretion. In secondary gout, it is due to increased purine biosynthesis, followed by overproduction of uric acid. The latter is currently known as the following diseases complications: chronic leukemia, myeloid hyperplasia, polycythemia vera and widespread psoriasis vulgaris.
关节疼痛急性发作是急性痛风的典型症状。疾病发作多在轻微损伤、饮食过量或相关疾病以后,特别好发于肢体远端关节,典型的症状发于足趾,也叫做足痛风;也可因尿酸盐结石引起肾绞痛。慢性痛风以破坏性关节变化为特征。皮肤症状上面,约有二分之一的病例,有尿酸盐沉积于皮下,这些结节被称为痛风结节或痛风石。痛风石常呈白色或珍珠色结节,发生于游离弧形的皮肤边缘如耳廓部。痛风石另外的特征性症状是,指(趾)关节白色或黄色的结节。痛风石在急性发作后产生,无痛。原发性皮肤痛风痛风石的发生先于痛风性关节炎的出现数年。
Acute attacks of join pain are typical symptoms of acute gout. The onset of the disease usually occurs after minor injuries, overeating or related diseases, especially in the distal joints of the limbs. The typical symptoms occur in the toes, also called foot gout; it can also cause renal colic due to urate stones. Chronic gout is characterized by destructive join changes.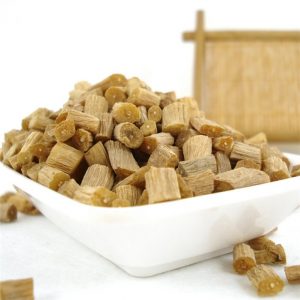 牛膝
治疗上西医一般切除影响功能活动的痛风结节,并进行系统治疗。急性痛风发作,主张卧床休息,并用秋水仙素,剂量每小时0.5微克,直到疼痛缓解或腹泻发生,还可以用止痛剂,如吲哚美辛,剂量每天100微克,每天连用两到三天。对于慢性痛风,主张低嘌呤饮食,长期应用羧(suo)苯磺胺,剂量每天一到两克,以增加肾脏尿酸排泄,还可以用小苏打等。西医药物治疗同时,还主张减肥以减轻体重。
Western medicine generally removes gout nodules that affect functional activities and performs systemic treatment. For acute gout attacks, it is recommended to rest in bed, and colchicine is used at a dose of 0.5 micrograms per hour until the pain is relieved or diarrhea occurs. Analgesics such as indomethacin can also be used at a dose of 100 micrograms per day for two to three consecutive days. For chronic gout, a low-purine diet is recommended, long-term use of sulfonamide (suo), a dose of one to two grams per day, to increase renal uric acid excretion, and baking soda can also be used. While treating with western medicine, weight loss is also advocated.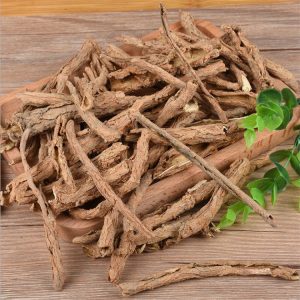 地骨皮
中医对痛风的治疗,在急性期以祛邪为主,多用祛风除湿清热利湿等方法。临床上,我们对于病势较急,表现为关节红肿热痛,局部灼热,得凉则舒,伴有发热,口渴,心烦,小便黄赤,舌尖红苔黄或腻,脉滑数或弦数,可以用四妙丸加减,药物组成:黄柏15克、牛膝15克、苍术15克、薏米30克、银花藤30克、败酱草30克、地骨皮30克、秦艽15克、防杞15克、入地金牛15克、延胡索15克、甘草5克。慢性期以扶正祛邪为主,用健脾益气补益肝肾的方法,这里推荐一条健脾祛湿的,保健的中药处方:党参15克、白术10克、茯苓10克、甘草5、牛膝10克、黄柏10克、竹叶5克、车前草15克、淮山15克、天花粉15克。
In the treatment of gout with Traditional Chinese Medicine, in the acute phase, the main method is to dispel pathogens, and often use methods such as dispelling wind, removing dampness, and clearing heat within the body. Clinically, we are more urgent to the disease, manifested as joint swelling, heat and pain, local burning, soothing when getting cold, accompanied by fever, thirst, upset, yellow urine, red tongue, yellow or greasy coating, slippery pulse, or chord. You can use Si Miao Wan. The composition of this medicine: 15 grams of Phellodendron Amurense, 15 grams of Radix Achyranthes, 15 grams of Atractylodes, 30 grams of Dried Pearl Barley, 30 grams of Lonicera Japonica Thunb, 30 grams of White Flower Patrinia, 30 grams of Cortex Lycii, 15 grams of Radix Gentianae, 15 grams of Stephania Tetrandra, 15 grams of Shinyleaf Pricklyash Root, 15 grams of Corydalis Yanhusuo, 5 grams of Licorice.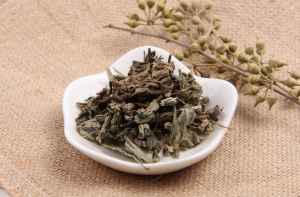 车前草
痛风除了药物治疗外,还应注意平时饮食调养,以防复发。患者还应定期复查血尿酸等相关指标,以及肝肾功能等。
In addition to medical treatment of gout, it is important to maintain a normal diet to prevent recurrence. Patients should also regularly review blood uric acid and other related indicators, as well as liver and kidney functions.
在这里,给大家推荐2个痛风者可用的日常食疗方:
Below recommended two daily diet remedies for people with gout
代茶饮:每天用百合25g、车前子20g,泡水代茶喝。
Tea Replacement Drink: 25 grams of Lily Bulbs, and 20 grams of Semen Plantaginis, brew with water and consume in substitution for tea (hence, Tea Replacement Drink).
汤方:冬瓜薏米汤-鲜冬瓜(不去皮)500g,薏米60g,加水煮熟后喝汤,吃冬瓜及薏米。
Winter Melon and Pearl Barley Soup: 500 grams of fresh winter melon (with peel), 60 grams pearl barley, add water and boil. Ready to serve!
谢谢大家的关注,愿我们能为广大的读者传递健康!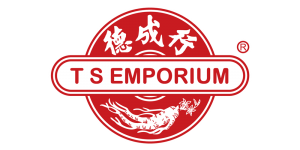 在开始使用任何药物或膳食补充剂之前,请务必咨询医生。
Always consult a physician before start using any dietary or herbal supplements.
德成行(tsEMPORIUM.com)始于1979年,是美洲最大参茸药食商城,美洲第一滋补养生品牌。42年来坚持为每位顾客提供物超所值的美国花旗参、冬虫夏草、金丝燕窝以及最全品类的中药和滋补品,让每个人都能轻松受益更健康的生活。
T S EMPORIUM (www.tsEMPORIUM.com) – established in 1979, we are the largest purveyor of American Ginseng and Traditional Chinese Medicine in the Americas and the No. 1 Chinese nutritional goods brand in the Americas. For 42 years, we have insisted on providing every customer with "Excellent Value" for American Ginseng, Cordyceps, Golden Swiftlets' Nests, and the most comprehensive line of Traditional Chinese Medicine, so that everyone can easily benefit from a healthier life!
方便广大客户寻医问诊,德成行推出线上"德健康"栏目,邀请专业中医师,定期为真实案例提供在线问诊或咨询专业意见,详情请关注德成行公众号。
For medical consultations, T S EMPORIUM has launched an online "TSE Health" column, inviting Traditional Chinese Medicine practitioners to regularly provide online consultations, or consulting professional opinions for real cases. For detailed, please follow T S EMPORIUM official account.
赞 (

1

)