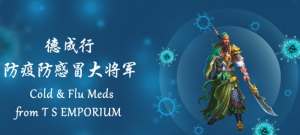 Title:Pay Attention on These Tips After The Infection Of Covid-19!
一般来说,一周时间症状会明显好转,后期即便还有咳嗽、鼻塞、流涕、乏力等症状,也是逐渐减弱,最多两周痊愈。
Generally speaking, the symptoms will improve significantly within a week, and even if symptoms such as cough, nasal congestion, runny nose, and fatigue are still present in the later stage, they will gradually weaken and recover within two weeks at most.
但是现实中,从第一波"阳后"人群的表现来看,有不少人超过两周了,仍然有明显的不适症状,如咳嗽、没胃口、嗅觉味觉失灵、头疼、全身痛,而且病情反复。
But in reality, observing from the performance of the first wave of people who tested positive, many of them still have obvious symptoms of discomfort after more than two weeks, such as cough, loss of appetite, loss of sense of smell and taste, headache, general pain, and the condition is repeated.
如果没有严重的基础病,"阳"了后没有如期痊愈的常人,一般是犯了两个关键性错误。
If there is no serious underlying disease, people who do not recover as expected, usually make two key mistakes.
一、受寒 Suffering from the cold
在反复发烧、出汗退热后,没有注意保暖,又受了风寒,导致寒气深入,二次感冒,病情反复了。当然,相应的症状也进一步加重,病情拖延。所以,一定要注意保暖,注意室内温度,别让身体任何一个部位受寒。特别是室温不足20度还要洗澡的人群,一定要掂量下自己身体的承受能力。
In the progress of recovering of fever/cold, people do not pay attention keeping warm, catching second cold, and resulting more serious repeated illness, which, the corresponding symptoms were further aggravated, and the condition was delayed. Therefore, we must pay attention to keeping warm, pay attention to the indoor temperature, and do not let any part of the body catch cold.
有不少人反馈说洗澡后病情加重了,大多数情况下是没有注意保暖。
Many people reported that their condition worsened after taking a bath, and in most cases they did not pay attention to keeping warm.
特别是"阳"了后心肺功能不好的,血氧含量不足的人,如果长时间洗浴,卫生间闷热含氧量不足,那就比较危险了,容易造成休克。所以,除了注意室温,还要注意洗澡时间不能过长,控制在10分钟内。提醒:胸闷气短头晕乏力的人,即便室温合适,也最好先不要洗澡,宁可臭着,不能倒了,可勤换内衣。同理,在康复中不可剧烈运动,可选择一些温和的方式来活动活动筋骨即可。
Especially people with poor cardiopulmonary function and insufficient blood oxygen content after tested positive, if they bathe for a long time and the bathroom is stuffy and insufficient in oxygen content, it will be more dangerous and easily cause shock.
二、饮食不健康Unhealthy diet
虽然专家们建议要补足营养才能更好的对抗病毒,但是有些人并不适合在病情期间大补。什么人一定要注意饮食清淡呢?那就是胃口不好的人,你要顺应身体,千万不要"硬吃"!
Although experts recommend supplementing nutrients to better fight the virus, some people are not suitable for supplementing during illness.
中医认为,感冒期间,身体会调动更多的气血来对抗外邪,所以脾胃此时的状态肯定是偏弱的,有的人甚至会恶心、呕吐。在脾胃"罢工"期间,没有力气运化高营养、高蛋白、不易消化的食物,"硬吃"的代价就是痰湿聚集,进一步郁热化火,导致久咳不愈,病情拖延……有些人明明不口干口渴,并不想喝水,为了"多喝热水可以排毒",开始给自己"硬灌",代价也是一样的,身体代谢不了那么多的水湿,导致问题越来越严重。所以,能否补,能否多喝水,请根据自身情况来掂量,不能"逼着"身体接受不能接受的。
Traditional Chinese Medicine believes that during a cold, the body will mobilize more qi and blood to fight against external pathogens, so the spleen and stomach must be in a weak state at this time, and some people may even feel nauseous and vomit. During the "strike" period of the spleen and stomach, there is no energy to transport and digest high-nutrition, high-protein, and non-digestible foods.
针对"阳过"之后胃口不好的人,你可以选择"天下第一补药"——大米粥。平平淡淡的,但在大病时喝了能补虚,能养人,而且还可以入药。医圣张仲景曾强调在药后要喝热米粥,比如桂枝汤后注:"服已须臾,啜热粥一升余,以助药力"。
For people who have a bad appetite after tested positive, eating plain rice porridge will be much beneficial! It can tonify deficiency, nourish body, and it can also be used as medicine. Dr. Zhang Zhongjing once emphasized the need to eat rice porridge after taking the medicine, such as Guizhi Decoction
为何米粥能助药力?因为服用辛温药后,大米汤可用作"药引",不仅能扶正益气,又能增强发汗解表的功力,让身体微微发汗"鼓邪外出"。
Why does rice soup porridge Help? Since taking pungent and warm medicine, rice soup can be used as a "medicine guide", which can not only strengthen the body and replenish qi, but also enhance the ability to sweat.
所以,在发热期碗一碗热粥能有助于退热。而且服药期间喝粥还能预防猛药败胃,护住自己宝贵的胃气。
Therefore, a bowl of hot porridge during the fever period can help reduce fever. Moreover, eating porridge while taking the medicine can also prevent the strong medicine from damaging the stomach and protect your stomach qi energy.
在"阳"后的恢复期内,即便各种症状其余好转,已经不发热了,只要您胃口不佳,还是不能吃油腻厚味的食物,依然要以温和又补虚的米粥来慢慢调理身体,根据自己需要可添加些红枣、枸杞等,除了大米粥,小米粥亦可。
During the recovery period after "Yang", you can add some red dates, wolfberry, etc. according to your own needs. In addition to rice porridge, millet porridge is also helpful.

提醒:在煮大米粥的时候,加一把糯米进去。糯米味甘性温,具有补中益气、健脾养胃、止虚汗的功效。
Reminder: When cooking rice porridge, add a handful of glutinous rice into it. Glutinous rice is sweet and warm in nature, and has the effects of invigorating the middle and Qi, invigorating the spleen and nourishing the stomach, and stopping sweating due to sweating.
适用于脾胃虚寒所致的反胃、食欲减少、泄泻和气虚引起的汗出、气短无力、妊娠腹坠胀等症,适宜肺结核、神经衰弱、病后产后之人食用。夜尿频的中老年人更应该常喝糯米粥来固护肾气。
It is suitable for nausea, loss of appetite, diarrhea caused by spleen and stomach deficiency, sweating, shortness of breath, abdominal distension caused by qi deficiency, suitable for people with tuberculosis, neurasthenia, and postpartum patients after illness. Middle-aged and elderly people with frequent nocturia should eat glutinous rice porridge to strengthen kidney qi.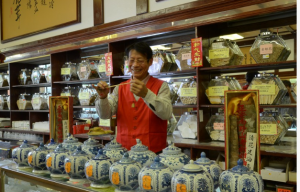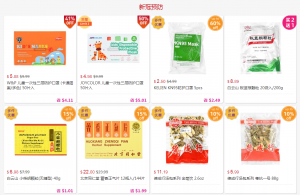 -文完-
注:文中所涉及到各类药方、验方等仅供专业中医人士参考学习,不能作为处方,非专业人士请勿盲目试用,本平台不承担由此产生的责任!图文来源于网络,版权归作者所有,如有侵权请联系我们删除。
推荐:新冠预防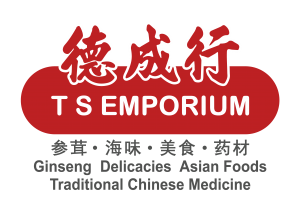 德成行(tsEMPORIUM.com)始于1979年,是美洲最大的中药,花旗参,海味山珍和滋补品供应商,美洲第一滋补养生品牌。43年来坚持为每位顾客提供物超所值的美国花旗参、冬虫夏草、金丝燕窝以及最全品类的中药和滋补品,让每个人都能轻松受益更健康的生活。 T S EMPORIUM (www.tsEMPORIUM.com) – established in 1979, we are the largest provider of Traditional Chinese Medicine, American Ginseng, & Asian Delicacies in the Americas. For 43 years, we have insisted on providing every customer with "Excellent Value" for American Ginseng, Cordyceps, Golden Swiftlets' Nests, and the most comprehensive line of Traditional Chinese Medicine, so that everyone can easily benefit from a healthier life!
方便广大客户寻医问诊,德成行推出线上"德健康"栏目,邀请专业中医师,定期为真实案例提供在线问诊或咨询专业意见,详情请关注德成行公众号。
For medical consultations, T S EMPORIUM has launched an online "TSE Health" column, inviting Traditional Chinese Medicine practitioners to regularly provide online consultations, or consulting professional opinions for real cases. For detailed, please follow T S EMPORIUM official account.
赞 (

0

)