24节气 小常识
Get to know 24 Solar Terms


你知道一年中日照最长的一天是哪天,夜晚最长的一天又是哪一天吗?它的依据又是什么?
Do you know which day of the year has the longest daylight, and which day of the year has the longest night? And what is its basis?
大家都是知道一年分为春、夏、秋、冬四个季节,但也许没有听闻每个季节分为不同阶段吧。其实每个阶段大约有15天,也就是大家常常听闻的24节气。
Everyone knows that a year is divided into four seasons: spring, summer, autumn, and winter, but maybe they have not heard that each season is divided into different stages. In fact, each stage has about 15 days, which is the 24 solar terms that you might have heard or read somewhere.
"春雨惊春清谷天, 夏满芒夏暑相连, 秋处露秋寒霜降, 冬雪雪洞小大寒."
"Spring rains awaken, spring clears grainy skies" (Spring begins, with an increase of rainfall; thunders awaken insects, with an equal length of day and night clears raining skies, and early crops show their shoots).
"Summer connects heat, summer plumps grain" (Summer begins where summer crops become plump but are not yet ripe. Wheat becomes ripe and summer planting begin. Daytime is the longest as nighttime is the shortest, begins the hottest period of the year).
"Autumn placing dew, autumn chill, falling frost" (Autumn begins end hot summer. White dew is the transition from summer to autumn, temperature drops sharply. Returns equal length of day and night, weather reaches cold dew, as weather becomes colder and frost begins to form).
"Winter snow, snowy winter, minor and major cold" (Winter beings, snow begins to fall. As weather becomes colder comes heavier snow fall. Daytime is the shortest as nighttime is the longest, begins the coldest period of the year).
这是24节气歌,代表农历一年中的24节气。按照节气变化,其实这也是根据太阳周年运动变化而得出的规律。
This is the 24 solar terms song, representing the 24 solar terms in the lunar calendar year. In fact, this is also a nature's law derived from the changes in the annual movement of the sun.
春: 立春、雨水、惊蛰、春分、清明、谷雨;
夏,立夏、小满、芒种、夏至、小暑、大暑;
秋,立秋、处暑、白露、秋分、寒露、霜降;
冬,立冬、小雪、大雪、冬至、小寒、大寒。
Spring: Spring begins, Rainwater, The waking of insects, Spring equinox, Clear & bright, Grain rain;
Summer: Summer begins, Budding grain, Grain in ear, Summer solstice, Minor heat, Major heat; Autumn: Autumn begins, End of heat, White dew, Autumn equinox, Cold dew, Frost's descent;
Winter: Winter begins, Minor snow, Major snow, Winter solstice, Minor cold, Major cold.
上个月我们刚过完冬至,想必许多人在冬至那天都吃了饺子吧,但为何要吃饺子呢?冬至是养生的大好时机,从冬季开始生命活动由动转静,此时科学养生有助于保证旺盛的精力而防止早衰,饮食适宜多样性。
Last month, the Winter solstice was just over. Many people must have eaten dumplings during the Winter solstice day, but why do they eat dumplings? The Winter solstice is a good time for health preservation. From the beginning of winter, life activities turn from dynamic to static. Currently, scientific health preservation helps to ensure vigorous energy and prevent premature aging, as diverse diet is also appropriate.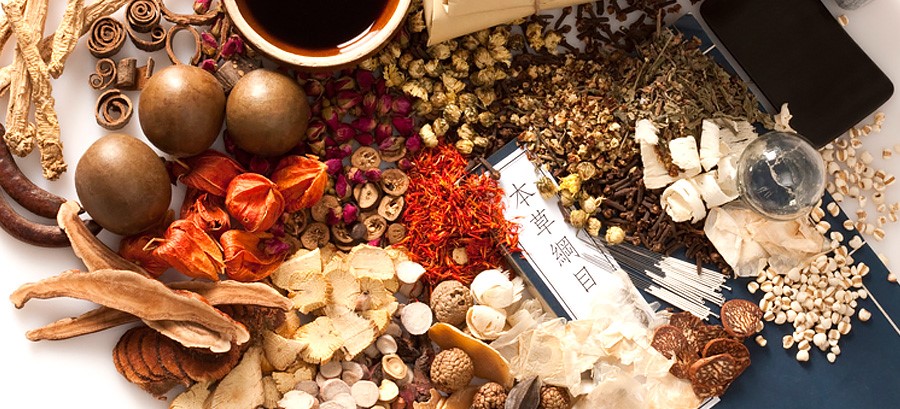 其实每个节气的天气都有不同特点,而中医养生按照24节气的规律也有一定道理。
The fact is, the weather of each solar term has different characteristics, and there is some truth in the law of Traditional Chinese Medicine health preservation according to the 24 Solar Terms.
你听过冬病夏治吗?又或是看到家里长辈在炎炎夏日三伏天还在贴药,是否真的有道理呢?其实这就是按照节气的中医治疗,调理养生的一种方法。
Have you ever heard of the phrase "winter disease treated in summer"? Or is it really justified to see that the elders in the family are still applying medicine on hot summer days? In fact, this is a method of conditioning and maintaining health in accordance with the Traditional Chinese Medicine treatment following the Solar Terms.
主要针对亚健康人群或是有慢性疾病的患者,把握利用节气时间点,在夏季自然界阳气最旺盛的时间对人体进行药物或非药物疗法,散寒通络,从而到达防治冬季易发疾病的目的。
Mainly aimed at sub-healthy people or patients with chronic diseases, grasp the use of Solar Terms. During summer when the natural Yang is most vigorous, the human body is treated with drugs or other methods to dispel cold and dredging channels to achieve the prevention and treatment of diseases prone to catch during winter.
同样的,如果冬季寒冷时间调养、滋补方法得当,也能保你一年都有个好身体。这也是为何德成行在每年冬季推出滋补养生药膳汤包,夏季也有清凉解暑汤包。
In the same way, if you take proper care and nourishment during wintertime, you will have good health throughout the year. That is why T S EMPORIUM launches nourishing herbal soup packs every winter and refreshing heat-relieving soup packs every summer.
四季不断流转,对于我们每个人来说,在生命旅程中,要想健康地活到天年,那么在每一年里,按照春、夏、秋、冬四季的变化规律来养生,是至关重要的。德成行顺应时节、效法自然的养生之道,遵循传统中医24节气养生文化,推出经典药膳汤料系列,热爱健康你一定不要错过。
The four seasons are continuously revolving. As we journey through life, if we want to live healthily and enjoy longevity, it is essential to maintain good health in accordance with the changes of spring, summer, autumn and winter.
tsEMPORIUM(www.tsEMPORIUM.com) see it as our duty to share our traditional Chinese herbal soup series with you. Make sure you follow us so you don't miss out!

The above content is provided as general knowledge by tsEMPORIUM but with the articles comprehensively compiled from network. We sincerely hope it is useful to you and your will continue to read these helpful contents from our emails and on our website.
本店声明:以上内容为营养科普知识,仅供消费者参考学习,相关内容不代表产品功效,请消费者理性消费,本产品不能代替药品。
Please Note: The above content is only for consumers' reference. The content does not represent the efficacy of the product. Consumers should consume these products rationally. This product cannot replace medicines.
德成行(tsEMPORIUM.com)始于1979年,是美洲最大的参茸药食商城,美洲第一滋补养生品牌。
40年来坚持为每位顾客提供物超所值的美国花旗参、冬虫夏草、金丝燕窝、山珍海味,
以及最全品类的中药和滋补品,让每个人都能轻松受益更健康的生活。
赞 (

4

)